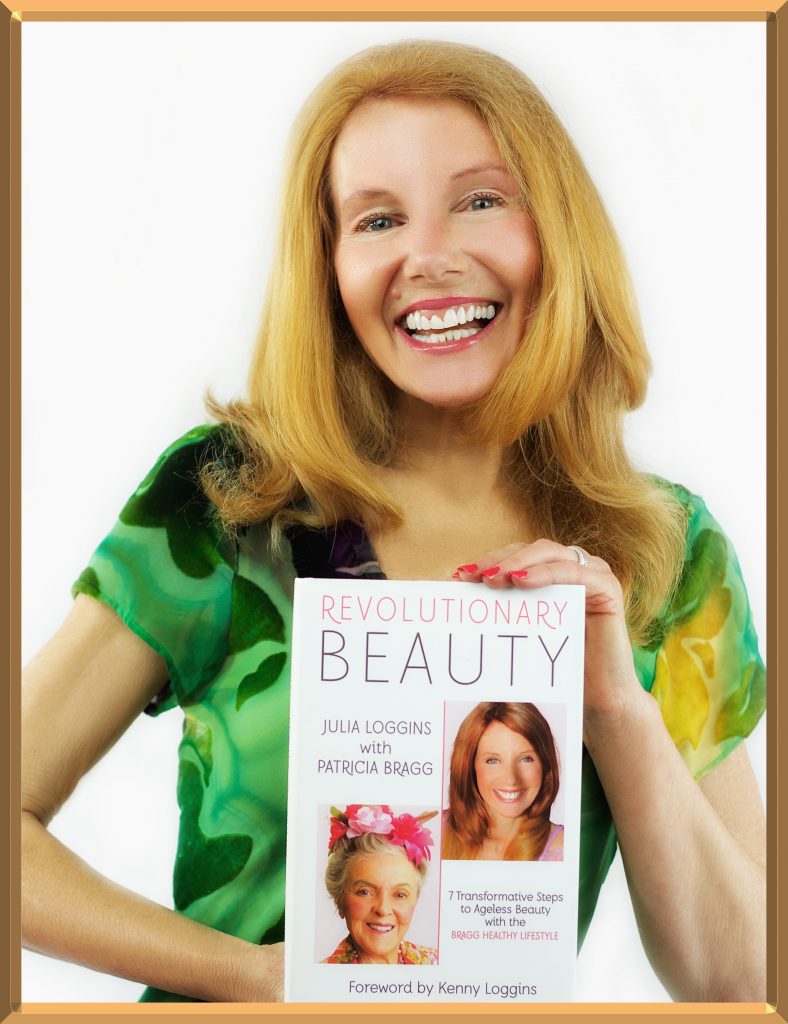 Good news has arrived for 2022! You may count yourself amongst the first to know about Revolutionary Beauty—a concept about how to create your own personal beauty. My co-author, Patricia Bragg, and I are thrilled to announce the option to pre-order our new book, Revolutionary Beauty—7 Transformative Steps to Ageless Beauty with the Bragg Healthy Lifestyle. The first 500 readers who pre-order will also receive a bonus gift!
Revolutionary Beauty is a manifesto of hope, optimism, and joy. This book is a call to change the culture of beauty in America. Beauty is not in the eye of the beholder. Beauty is within, and when you change how you feel about yourself, you change the way the world sees you. You can heal, renew, and transform your mind, body, and spirit through the simple, accessible, and affordable tools we share in Revolutionary Beauty!
In the words of Robin Norwood, author of the best-seller, Women Who Love Too Much:
"Julia's deeply personal style of communicating draws us into dialogue with a warm, wise and loving friend who sees us, truly sees us, and wholeheartedly approves of what she sees. Through her own example, we're encouraged to journey beyond seeking others' approval (delicious, but only temporarily filling and always leaving us craving more), to see our own, the unqualified self-acceptance that will free us for all of our days. This book is Julia's menu for our very own banquet. Indulge. Imbibe. Savor who and what you already are—wonderful, wonderful you!"
To thank you for your support, you will receive a bottle of my most popular product Happy Gut Cleanse. Just email a copy of your pre-order receipt to revolutionarybeautycrusade@gmail.com. Buy a book for a friend, and receive two free bottles!
I wish you a happy, healthy, and vibrant 2022. We have so much to celebrate in upcoming online workshops and seminars. We will keep you posted.
Stay strong with immune builders such as Probio Energy and Electrolyte Energy. Be sure to use the coupon code JULIA20 for a 20% discount—good until January 31st!