Instant Gratification or Instant Detoxification?
Do you know that home coffee enemas are one of the top methods for achieving instant detoxification? Do you realize that the detoxification of your body can minimize food and drink addictions? Have you ever considered a coffee enema, but do not know where or how to start?
Are cravings, bloat, brain fog, chronic pain, or weight gain causing you distress? Or, do you simply desire glowing skin, boundless energy, and a youthful body? Finally, would you like to substitute your instant gratifications for instant detoxification and pain relief? Introducing—The Coffee Enema.
Home Coffee Enema—Intense Colon Cleansing
Why has the secret practice of coffee enemas increased in popularity lately? Coffee enemas are the best way to cleanse your colon in the privacy of your own home. This practice is a safe, simple, and effective way to feel light and clean in an hour or less. Plus, coffee enemas are one of the most effective types of colon cleansing. Coffee enemas boost detoxification, immunity, and mood. Furthermore, as a healing art professional for the past 40 years, I believe colon cleansing is the driving force behind my optimism, resilience, and youthful skin. Now, my new Coffee Enema Home Training Video guides you step-by-step through this transformational process.
History of the Coffee Enema
Coffee enemas enjoy a robust history. An archaeologist and anthropologist client confirmed the ancient history of coffee enemas from hieroglyphics in caves. On a Peruvian expedition, he identified early drawings depicting a shaman (medicine man) administering an enema to a ceremonial participant. Previously, this same client had researched cave art of coffee urns in other hidden dwellings, which equipped him to recognize this cleansing procedure.
Symptoms that Are Soothed by Coffee Enemas
Obviously, as a colon hydrotherapist, I assign my clients to learn this valuable practice and integrate coffee enemas into their health and fitness routine. Therefore, no matter where you are, you may alleviate the following symptoms with a coffee enema:
Allergies
Chronic pain
Liver toxicity
Constipation
Depression or anxiety
Lymphatic congestion

Headache or migraine

Inflammation and swelling

Bloat, gas, and stomach discomfort

Environmental or food toxin

side effects
8 Benefits of Home Coffee Enemas
Reduces bloating and gas
Heals and detoxifies the liver
Improves mood, mental clarity, and energy levels
Helps control and balances parasites and candida
Promotes weight loss by stimulating toxin removal
Aids digestion and cleanses the colon by increasing peristalsis

During fasting, cleaning, or healing, helps easy detox reactions

Gerson Institute uses coffee enemas as a natural cancer treatment protocol
Why Do People Give Themselves Coffee Enemas?
Bowl Movement Regulation & Constipation Relief
Regular bowel movements are essential to keep the body healthy and remove waste. Yet, many people experience constipation. Coffee enemas flush the colon and remove parasites, harmful bacteria, heavy metals, and yeast. By increasing the volume of water in the colon, home coffee enemas relieve constipation. This practice stimulates peristalsis which moves stool out of the body.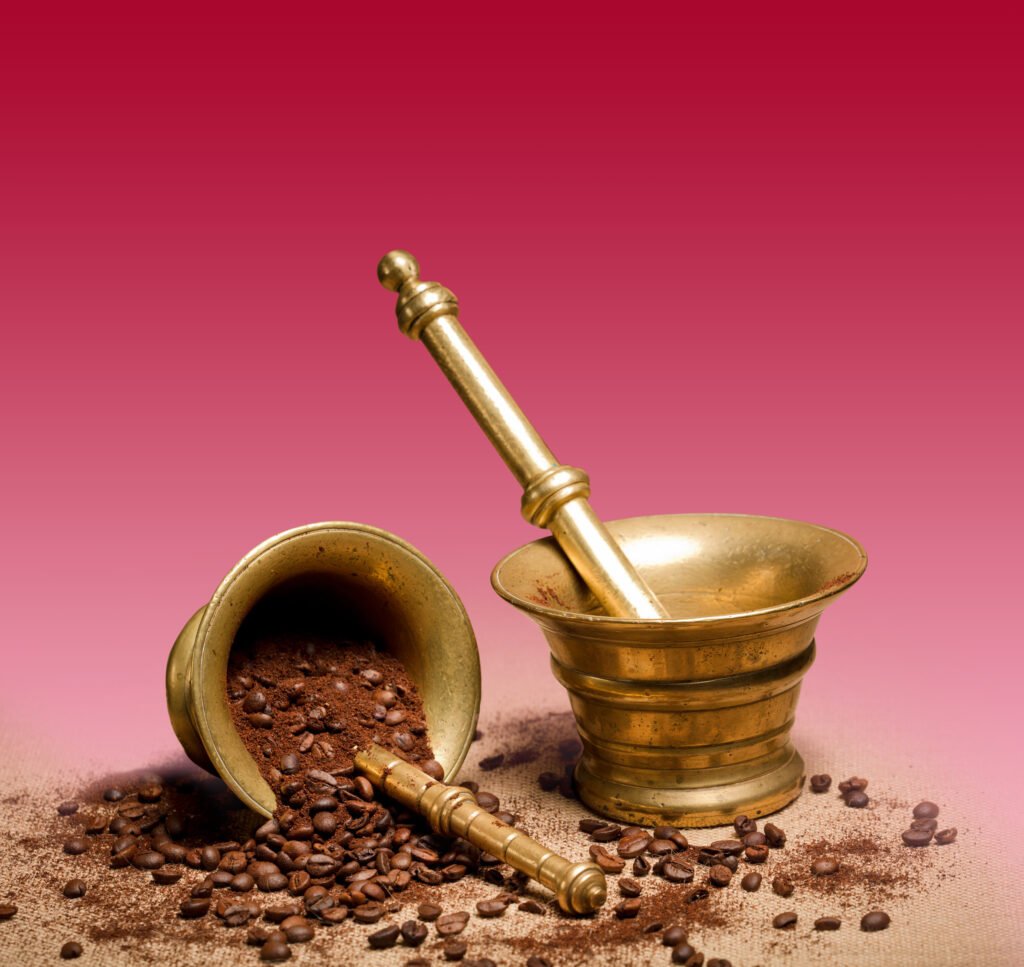 Liver Detoxification & Youthful Skin
A common benefit of home coffee enemas is liver detoxification. During a coffee enema, a vein pathway guides waste from the colon to the liver for processing. Then, the liver releases bile to flush toxins. This process lessens the liver's toxic load so the organs may cleanse the blood and eliminate other toxins. Due to the liver detoxification benefits of coffee enemas, this practice is a powerful healing tool.
The liver processes hormones and waste. However, if the liver is clogged, the body seeks to clear toxins through other organs such as the skin. For example, a sluggish liver may cause eczema, hives, and rashes. A home coffee enema stimulates the liver to function properly and thereby heals skin symptoms.
Parasite & Candida Cleanse
Parasites frequently hide in pockets of the colon, also known as diverticuli. Coffee enemas clean debris and fecal matter, removing parasites from hiding. In like manner, candida survives on a high sugar intake and stress. Therefore, by flushing the colon, coffee enemas also restore balance in the digestive tract and reduce excess candida.
Julia Loggins' Home Coffee Enema Training Video
This informative step-by-step video answers the following questions:
Are coffee enemas safe?
Do coffee enemas create beautiful skin?

How often should I perform a coffee enema?

How is my mood connected to my colon?

Who should not give themself a coffee enema?

Why are coffee enemas the key to ageless beauty?

How do I add breathwork for the best results?

How do I know if I'm doing this right? What should I feel?
How high do I hang my enema bag or bucket? (Important)
Why coffee enemas are a key part of liver detox
When you buy the Coffee Enema Home Training Video you will receive:
PDF Instruction Sheet
It Takes Guts To Be Happy! Audiobook
The Coffee Enema Home Training Video

Kimberly Rose's audio breathwork session
I invite you to learn my tips to give yourself a coffee enema safely, simply, and effectively. Once you learn the secret of coffee enemas, you will enjoy a newfound freedom. This is the freedom when you choose detox and pain relief over instant gratification.