Your New Year's Resolutions Can Include Colonics!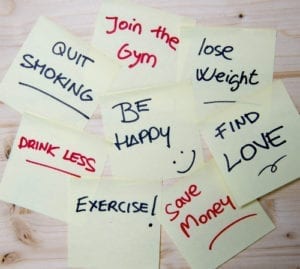 Who does not want to look and feel beautiful for the holidays? We dream of sliding into our jeans and slipping on pretty dresses and feeling confident. We want to enjoy a few treats here and there, but not gain ten pounds gorging on chips and dip. But why wait for your New Year's resolutions to make your health and happiness a priority? When the gut is happy, we are happy. And when we are happy, we feel sexy. We exude energy and feel like we can do anything. Now we are ready for the New Year!
---
WHAT CAN I EXPECT FROM A SERIES OF COLON HYDROTHERAPY TREATMENTS? 
1. REDUCE OR ELIMINATE BRAIN FOG
The gut and brain are intricately connected. Colon cleansing stimulates the neurons that communicate to the brain, resulting in clarity of thinking, improvement in memory, and clearer communications. 
2.  SUPER-CHARGE SEROTONIN LEVELS, ELEVATE MOOD
Serotonin is a neurotransmitter that activates feelings of happiness and calm. Ninety percent of serotonin is made in the gut, not in the brain. With an impacted colon, serotonin levels go down. Cleansing the colon allows the serotonin levels to normalize, which results in mood elevation, positive thoughts, and a natural sense of optimism. It also may allow you to reduce the amount of medication needed for anxiety and depression.
3.  TURBO-CHARGE METABOLISM AND LOSE THAT MUFFIN TOP!
Sometimes, sit-ups alone cannot eliminate a muffin top. Colon cleansing assists the body in eliminating the stored waste — sometimes up to 20 pounds —  that causes uncomfortable gas and bloating and slows the metabolism to a stop. A speedy metabolism allows for rapid and sustainable weight loss!
4. DUMP TOXINS, REDUCE CRAVINGS, HEADACHES AND BODY ACHES
Toxins are stored in the lymphatic system for three months or more. These toxins are one of the causes of cravings and compulsions. The liver cannot release these stored toxins unless the colon is clean. In this way, an impacted colon stops the liver from doing its job — flushing toxins from the body. When these toxins are released, cravings dissipate, as do other symptoms of detox.
5.   BOOST IMMUNE SYSTEM
 Eighty percent of the immune system resides in the gut. The gentle stimulation of the colon during a cleanse pushes a re-set button on the immune system, boosting its ability to heal and sustain heailng.
Drama-Proof Your Holidays with Colonics!
During this wild time of the year, expectations can run high and energy can run low. Taking care of ourselves is often at the bottom of our to-do list. Yet, caring for ourselves is the most important piece of this beautiful and complex tapestry we call life. Gift yourself a series of colonics, and cruise through the holidays doing a happy dance. Let the lightness of being begin with you.
---
 Books Available in Audio
I am super excited that BOTH my books are available in audio form. Find them on my website for download, and or iTunes and Amazon Audible. After a successful run of the audio version of Dare to Detoxify! my clients convinced me to record my new book, It Takes Guts To Be Happy! They love listening as well as reading. I hope you do, too!