I am so excited to share my two new products! Crave Control heals cravings at their source. Goodbye, sugar and carbs, there is a new sheriff in town! Organic Superfood is a delicious potent green and red powder, perfect for days when fresh juice is not available. These two sugar-free, gluten-free formulas are the perfect partners for an energized post-pandemic body. Cravings will not stand a chance!
Whether you crave sugary carbs or high-fat snacks, seeking to satisfy cravings undermines your self-worth and expands your waistline. Consequently, what is more frustrating than when best intentions for good nutritional habits are hijacked by cravings?
1. Controlling Food Cravings—First Add Nutritious Food
Add nutritious food to your diet before attempting to remove cravings, such as sweets and junk food. For example, sugar and carb cravings often occur from the lack of protein. Therefore, consume 50 to 100 grams of protein a day for two weeks to alleviate cravings for sweets. You might be pleasantly surprised how adding nutritious foods makes achieving your health goals is easier.
2. Eat Something Before You Go Anywhere
Leaving the house on an empty stomach is a receipt for failure. Low blood sugar promotes unhealthy cravings for children and adults. Yet, you can easily avoid this mistake when you pack high-protein snacks and fresh fruit. I also recommend Protein Power smoothies and All Day Energy to efficiently curb hunger before leaving the house.
3. Crave Control & Organic Superfood
Thanks to my two new products, you may regain control of food and diet choices. I am excited to introduce Crave Control and Organic Superfood—powerful formulas that heal cravings and nourish your body and brain. Will power alone will not direct you toward the salad bar and past the ice cream. I suggest you consume superfoods when your body is starving for nutrients.
---
---
Healthy Quick Fixes Counteract Food Cravings
Blood sugar crashes, fatigue, and brain fog enable unhealthy quick fixes. Crave Control, made from a highly assimilable form of Alpha-lipoic acid (ALA), regulates glucose metabolism and supports metabolic health. In fact, this specific formula helps balance blood sugar—a driving force for food cravings! ALA neutralizes free radicals and is one of the highest-quality anti-oxidants available.
As protein deficiencies also cause cravings, combine Crave Control with All Day Energy or Protein Power smoothies, and cravings cannot stand a chance!
My other new product, Organic Superfood, is a delicious blend of nutrient-dense superfoods, probiotics, and digestive enzymes. I love fresh juice, but who has time to make or buy it daily? Finally, a convenient form of super-juice has arrived! This powerhouse, sugar-free, vegan solution is packed with antioxidant-rich organic green vegetables, fruits, and berries. These provide steady energy, mental clarity, and long-lasting support. Added to water or a smoothie, your body is instantly recharged!
Kids and teens love the taste. With Organic Superfood, you know they will absorb the phytonutrients their brains and bodies need. Plus, Organic Superfood supplies kids with veggies without a fight.
I am also offering a spring discount on both of my new products as well as all Julia Loggins products. Use the code JULIA20 for 20% off. If you have any questions about the new formulas or any other products, reach out—I am always here to answer them!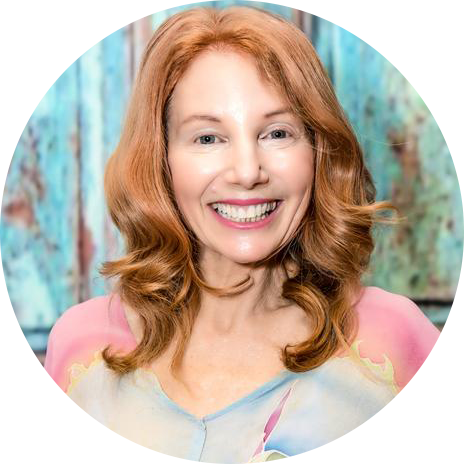 Julia Loggins,
Author & Digestive Health Consultant,
Santa Barbara, California
---
Julia's New Products—Crave Control & Organic Superfood