The Unintended Journey–Detoxifying-Cleansing-Healing
At the start of my journey, some 50 years ago (wow), the words "vegan," "gluten-free," "dairy-free" and "sugar-free" had not yet been uttered.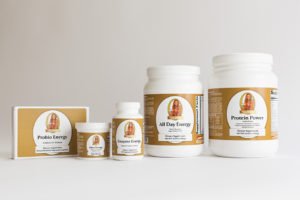 As many of you know, an unintended journey forced the detoxification of my body from pharmaceutical drugs which had silently accumulated during my childhood. Ultimately, the power of fresh vegetable juices and organic foods regenerated my organs. Therefore, painstakingly, I created these "fresh food viddles" from scratch. Unfortunately, as many of you with sensitive stomachs know, letting food be your medicine, is nearly a full time job!
Strangely enough, the fad for "health foods" in the 60's and 70's brought us wheat bran, brewer's yeast and honey. Ironically, these foods made me almost as sick as milk and sugar. Consequently, each time I left my home, I prepared toted a cooler of foods. This method kept me from "starving" or becoming ill dining out in an alien world of processed food choices.
---

---
Discovery–Digestive Enzymes Sooth Sensitive Stomachs
Yet, even with my clean diet, my overly sensitive stomach was often gassy, bloated, made me sleepy after eating. However, once I found food enzymes, I can now fully digest a meal! Suddenly, I was no longer tired or nauseous after eating. And notably, my tummy was flat. In addition, my blood sugar was stable because I was assimilating actual nutrition! This was a crossroads moment I will never forget. Like it was yesterday, I recall thinking, "Oh, this is what people feel like who have good digestion!"
So, many years of experimenting with food enzymes lead me to the best qualities. In the back of my mind, if I were ever to market my own supplements, I would want what really works! A lot of my journey was simplification. For example, digesting protein requires the simple addition of hydrocholoric acid. And, my new Enzyme Energy is loaded with high quality hydrochloric acid, that does that for me.
The Tool Box–Fast Foods for Ultra Sensitive Stomachs
As I began to heal and venture into the cooler-free zone, I discovered protein shakes which nourished me. However, nothing existed that was sweetened with zero glycemic monk fruit. So, as I grew in strength, I began to create a toolbox that sustained me, and clients with precious little time for daily shopping and cooking. Yet, they still want and need to cleanse, enjoy energy, and heal. My new All-Day Energy and Protein Power, is all that–highly portable and very digestible! All good for super sensitive stomachs.
The Dream — Products For People Like Sensitive Stomachs
One day, about 20 years ago, I started to dream of creating my own line of products for ultra-sensitive people like myself. I know that many people want and need high quality nutrition at their fingertips. Also, I wanted products without sugar — even without stevia, which I feel tastes unnaturally sweet.
So, here they are! Introducing, the Julia Loggins Supplement Line! These are the products that I take and share with my clients. And now, I am proud and excited to share them with you.
I invite you to find them on my new shop! In addition, I would love to hear how you like them! Therefore, I invite you to write me at julialoggins@gmail.com. And remember, cleansing and energy go together. Now, you do not need to suffer when you know how to supplement your nutrition while detoxifying your body.
Summer Happy Gut Makeover Course
.
By the way, are you feeling and looking your very best for summer?
If not, try my Summer Happy Gut Cleanse starting July 16. Hope to see you there!
---
Books Available in Audio
I am super excited that BOTH my books are available in audio form. Find them on my website for download, and or ITunes and Amazon Audible. However, after a successful run of the audio version of Dare to Detoxify! my clients convinced me to record my new book, It Takes Guts To Be Happy! They love listening as well as reading. And, I hope you do, too!