Do you have hot flashes? Brain fog? Unexpected weight gain? Energy burnout? Muffin top?
Are you confused about what—if anything—to do about supplementing with hormones?
The Mastering Menopause Makeover may be just what your higher self is seeking! My new online course, with live weekly group calls, was designed for women 45+ who want to heal their gut, lift their moods as well as find your happy place once again.
Mastering Menopause Video Modules for the Busy Woman
The 29 video modules walk you step-by-step through a variety of topics. For example, I will teach you about cleansing, how to make (and sustain) optimal food choices, conquer cravings, bust belly fat and make creativity a new priority in your life. Menopause can be the bridge to transforming and reinventing your life. However, it is almost impossible to do on your own. Believe me, I have been in that struggle.
How Do Your Manage it All? Then Menopause.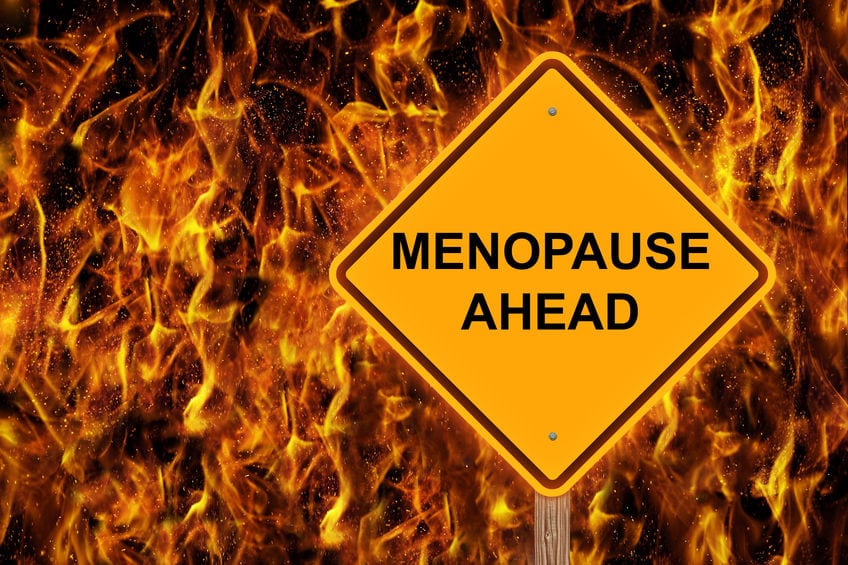 Most contemporary women lead busy lives that our grandmothers only dreamed about! We juggle career, kids, home management, and health issues. Do you ever wonder what happened to your sexy, toned, and youthful body? Some of my female clients are so exhausted and overwhelmed, they do not know where—or how —to push the reset button. They long for flexible structure, an accessible, as well as interactive experience. They dream of a safe place in which to heal and grow\.
Live Weekly Mastering Makeover Menopause Calls
For decades I have dreamed of a community where women would find unconditional acceptance—and each week, I think, "Oh my gosh, here it is!" My live weekly calls create the perfect arena for questions, confidential support, as well as ideas.
MMM Plus Six Supplements
The Mastering Menopause Makeover course comes with SIX of my products, plus a copy of my book, "It Takes Guts To Be Happy, A 21-Day Cleansing Plan to Heal Your Belly & Recharge Your Life."
Learn more about it on my special Mastering Menopause Makeover page. And, for you reading this—loyal customers and clients, I am offering the MMM for half price! Use the code MMM50 and begin your new life today!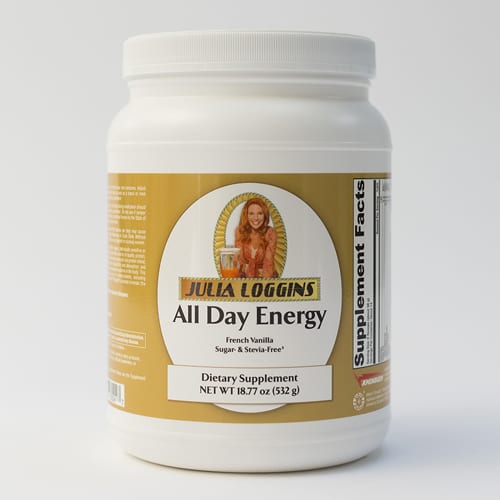 ALL DAY ENERGY Special this Week
I am offering my ALL DAY ENERGY, the chocolate flavor at 10$ off. Just use the promo code ENERGY10, to save money and get more energy!
---
Mastering Menopause Makeover
At 49, I was depressed, bloated, and frustrated beyond belief. I was beginning to think the best of my life was over. I woke up daily trying to muster the energy to go to work and take care of my kids without flipping out. If this sounds familiar, I want you to know, I've been there, too!

After studying with world-famous anti-aging experts, I experimented and made some mistakes. However, I discovered keys to turn menopause into the best second chapter of my life. I rediscovered my sparkle and so can you!

My Mastering Menopause Makeover includes 29 course modules, a collection of my best Happy Gut Makeover supplements, and weekly coaching calls. Enjoy support, information, camaraderie, and community as you flatten your tummy, boost metabolism, and dump extra pounds. Find your zeal for life once again with my Mastering Menopause Makeover!
---
I am super-excited that both of my books are available to you in audio form. Find them on my website for download, or ITunes, and Amazon Audible. Therefore, after a successful run of the audio version of Dare to Detoxify! my clients convinced me to record my new book, It Takes Guts To Be Happy! They love listening as well as reading. And, I hope you do, too! Finally, check for all my new products in my new shop called Cleansing for Energy!