Key to Cleansing Success- Cleansing Buddy or Cleansing Coach
Have you ever skipped going to the gym? I have. And ever noticed that when you make an appointment with a personal trainer, you find a way to show up? That level of commitment leaves no room for excuses. The same is true for cleansing. My clients tell me they keep their promises to themselves to eat clean and organic, forego sugar, and drink their juices when they see me regularly. We all value a support system which assists our accountability and keeps us on track.
Let Go of Toxic Waste
When creating healthy eating habits and letting go of toxic food, toxic friends, toxic attitudes — it is important to be enveloped in a safe, compassionate, and loving environment. A cleansing buddy can help you with this. In my new book, It Takes Guts To Be Happy! I recommend grabbing a cleansing buddy for the 21-Day Cleanse. It is wonderful to call a pal late at night when craving a chocolate-sweet-something! It's fun to trade enema stories with someone who understands, and does not deem you completely weird. But not everyone has handy friend who thinks body cleansing is cool. Not all your friends are excited to join you on the journey to a healthy and clean colon. That is why I created the "Happy-Gut Makeover" Program, launching at the end of this month. The program is a six-week course which leads you through a 21-Day Cleanse, and helps you integrate new health habits, skills, and tools into your life. It will include no more than 12 people. We will meet weekly on the phone, and includes daily email access to me, and each other. Everyone will have a cleansing buddy. If you want to lose that extra ten pounds, kick your metabolism into gear, dump the puffy eyes, puffy ankles, and feel boundless energy, this is your chance!
The Julia Loggins Happy-Gut Makeover
One of the most rewarding facets of my practice is doing private, one-on-one "Happy-Gut Makeover" sessions. In honor of being invited by Chaucer's Books in Santa Barbara for a book signing this Wednesday, Sept. 9, at 7 pm, I will be giving away a free, one-on-one "Happy-Gut Makeover" introductory session! I will also be giving away free books and coupons for half-off on the "Happy Gut Makeover" Program. You need to be present to win; so I am looking forward to seeing you there!
Get Your Free Drawing Ticket Now!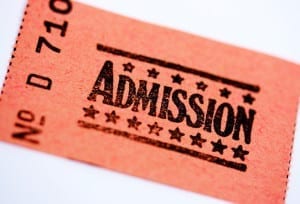 On September 9, at 7 pm at Chaucer's Books, I am giving a short presentation and will be doing a drawing. You may register now, and print your entry ticket to bring with you. If you forget your entry ticket, you'll be able to fill one out at the event. Just click the ticket to register and get all the details now!
---