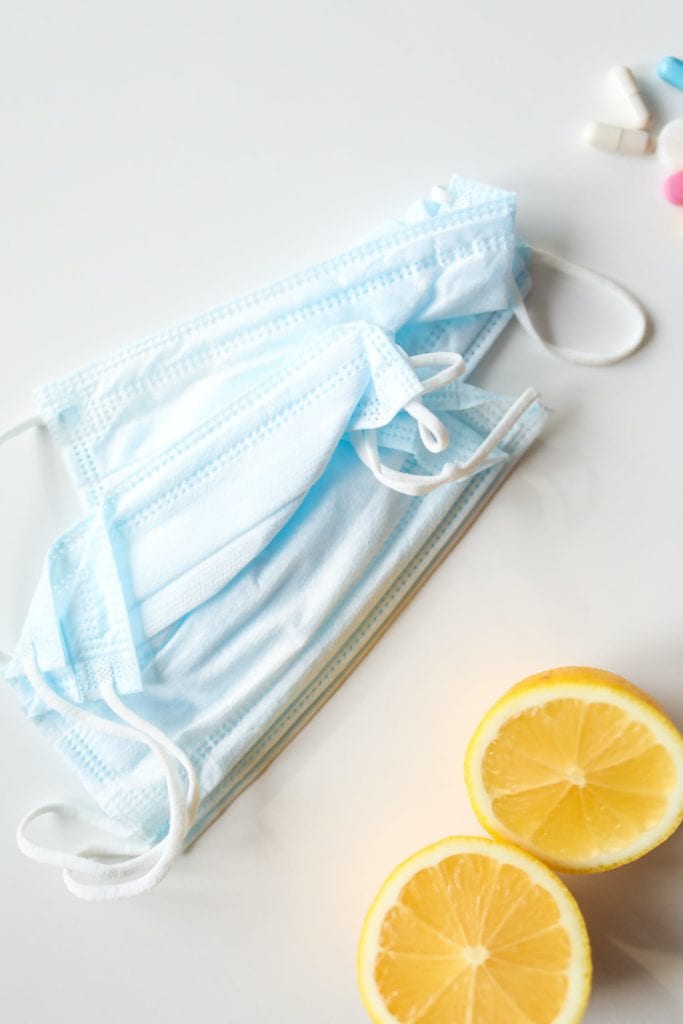 Mask safety is a myth. The data shows that wearing masks minimally protects against mutating viruses and bacteria. Even so, I follow mandatory restrictions, wear a mask in public, and avoid crowds. Yet, to attain true health, one must build immune resilience through relentless attention to the gut.
Immunity Starts in the Gut
In researching COVID-19 and immunity, I created the following protocol for my family. I am excited to share my methods with you.
Starve the Flu with Gut Immunity
Dump sugar, wheat, dairy, and processed foods. Quarantine is no time for junk food! Nothing crushes immunity like sugar. My family and I are focusing on an all-organic diet of local produce. We are boosting protein levels with protein drinks. Digestible protein is key to nerve strength and stamina.
Vegan, sugar-free, gluten-free, and dairy-free, All Day Energy and Protein Power are staples for us—in between meals and as meal replacements. In addition, we include "liquid nourishment" days with just green juices, bone broth, and protein shakes! I call these days "Fasting Lite."
Research shows that most Americans are protein deficient, even when eating meat every day. The secret to getting enough protein is a high absorption rate. Protein shakes and drinks are the healthiest, cleanest, and most absorbable forms of protein. Nerves require protein to function and adapt to the environment. Thus, gut immunity is dependent on a strong nervous system.
5 Ways to Create Gut Immunity
1. Shake it Up
I love the shake recipes my clients are sending! These protein shakes are a fun way to build gut immunity. One favorite is All Day Energy Chocolate protein powder with macadamia milk, frozen raspberries, and half a frozen banana. This recipe also doubles as a fabulous fudge popsicle. Simply pour the mixture into ice cube trays or popsicle trays and freeze. Yum!
2. Love Your Gut
My family and I take Enzyme Energy with every meal. Stress squashes enzyme production and stress levels are skyrocketing due to the unpredictability in the world. Nevertheless, digestive enzymes are key to boosting energy, stabilizing blood sugar, and elevating mood! As I like to say, if the tummy is happy, you are happy!
3. Essential Probiotics
I also take a probiotic daily right now. Generally, I consume probiotics seasonally. However, I recommend frequent doses for flus and viruses.
4. Keep it Moving
The Happy Gut Cleanse is a habit at my home, as stress wreaks havoc on bodily functions. Clients ask me, "How often can I take this?" The Happy Gut Cleanse is not a laxative and is designed to safely consume on a regular basis. I recommend a two-week break after consuming three or more bottles daily.
5. High Energy
Play, dance, move your body, drink extra water, and love your gut to build gut immunity! We will get through this.
Cleansing for Energy Sale
Enjoy a 20% off sale for the month of September. Boost your immune system and build gut immunity with Cleansing for Energy goodies and the code JULIA20!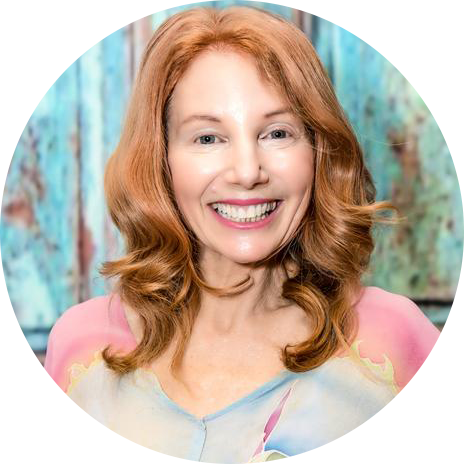 Julia Loggins,
Author & Digestive Health Consultant,
Santa Barbara, California