Sadly, I missed my childhood while hospitalized with life-threatening illnesses. However, the effort to take health into my own hands taught me the significance of gut health. Consequently, my life mission is to help others access tools to reclaim and maintain their gut health.
The source of energy, stamina, creativity, and ingenuity is a happy, healthy gut. A high-functioning brain and a solid, stress-proof nervous system depend on internal health. If your gut is not happy, you are not happy either.
Freedom from Illness and Disease—Freedom Gifts
The desire to claim freedom from illness and disease is a natural human ambition. You must leverage vibrant physical, mental, and emotional well-being to create the life and world you desire. If you are unhealthy, your ability to be present with yourself, your family, and your community is seriously hampered.
You may have first heard me on the progressive, public radio platforms KPFK and WBAI—radio stations dedicated to all forms of freedom. Freedom from illness and disease is key to your ability to focus on priorities. True health is a marathon—not a sprint. So, in light of my disappointment in the recent USA 2022 Supreme Court decision which overturned Roe v. Wade—and as a pro-choice supporter, I invite you to celebrate July 4th with my freedom gifts. Therefore, in the month of July, my Coffee Enema Home Video is 50% off when you use COFFEEJULY4.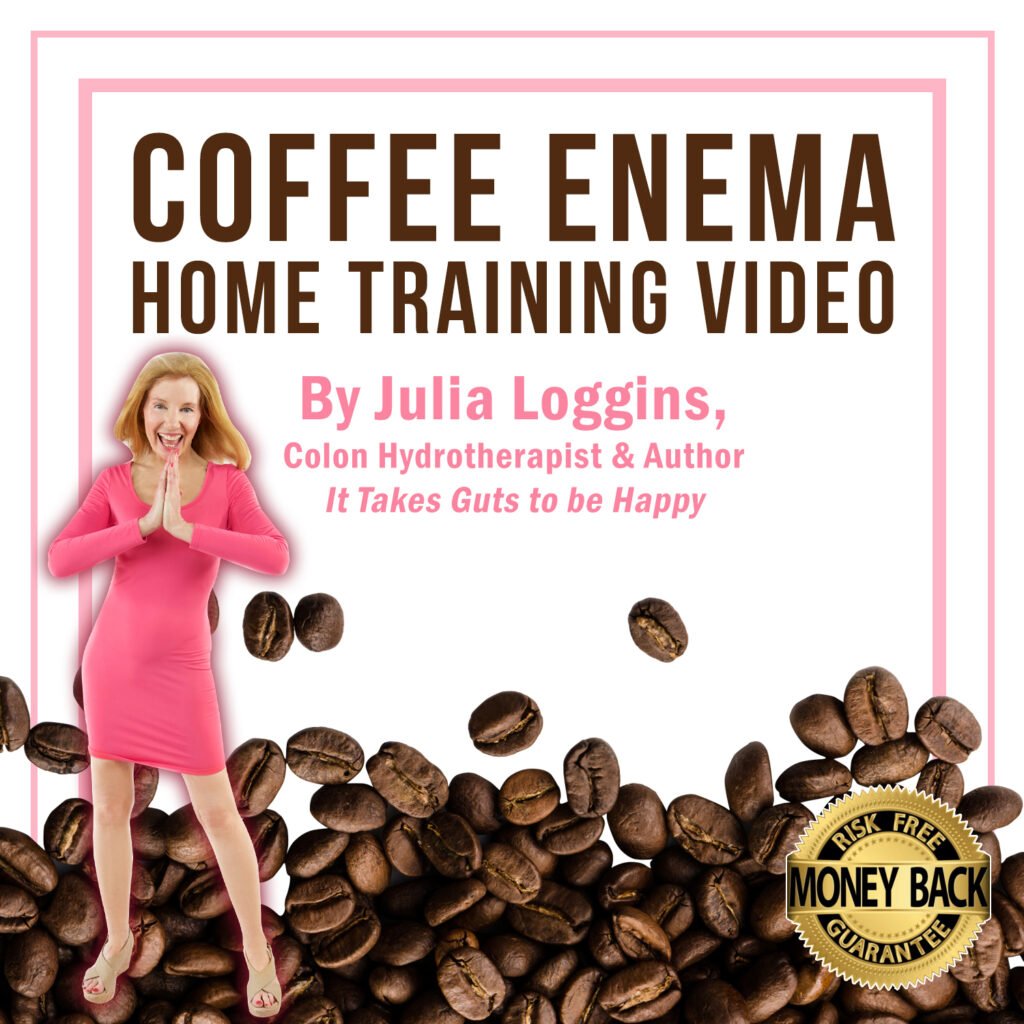 Freedom to Achieve Your Own Sense of Beauty
My new concept, revolutionary beauty, is designed to help women achieve their own sense of beauty. To me, being revolutionary is a commitment to transformation. My definition of beauty is vitality, ageless energy, radiance, and joy. Claim the freedom to create your body and the world of your dreams.
No one else can do the work for you. You must detoxify your body, fortify your immune system, and soothe your mind. My revolutionary beauty concept is embodied in my books, tools, and blogs. Now is the time to heal and embrace absolute health and wellness.
Gut Health Warriors Unite!
Additionally, I recommend gut health warriors implement the following four supplements into their daily routine:
When your cup is empty, you are unable to contribute to the well-being of those you love. Treat your body with the reverence it deserves. You matter. You are not alone.
Furthermore, I salute activists and offer discounted rates for sessions to those who work in social justice. Take advantage of my 50% off gifts this month—and make time for self-care. I love you all! We rise together.
SCHEDULE WITH JULIA